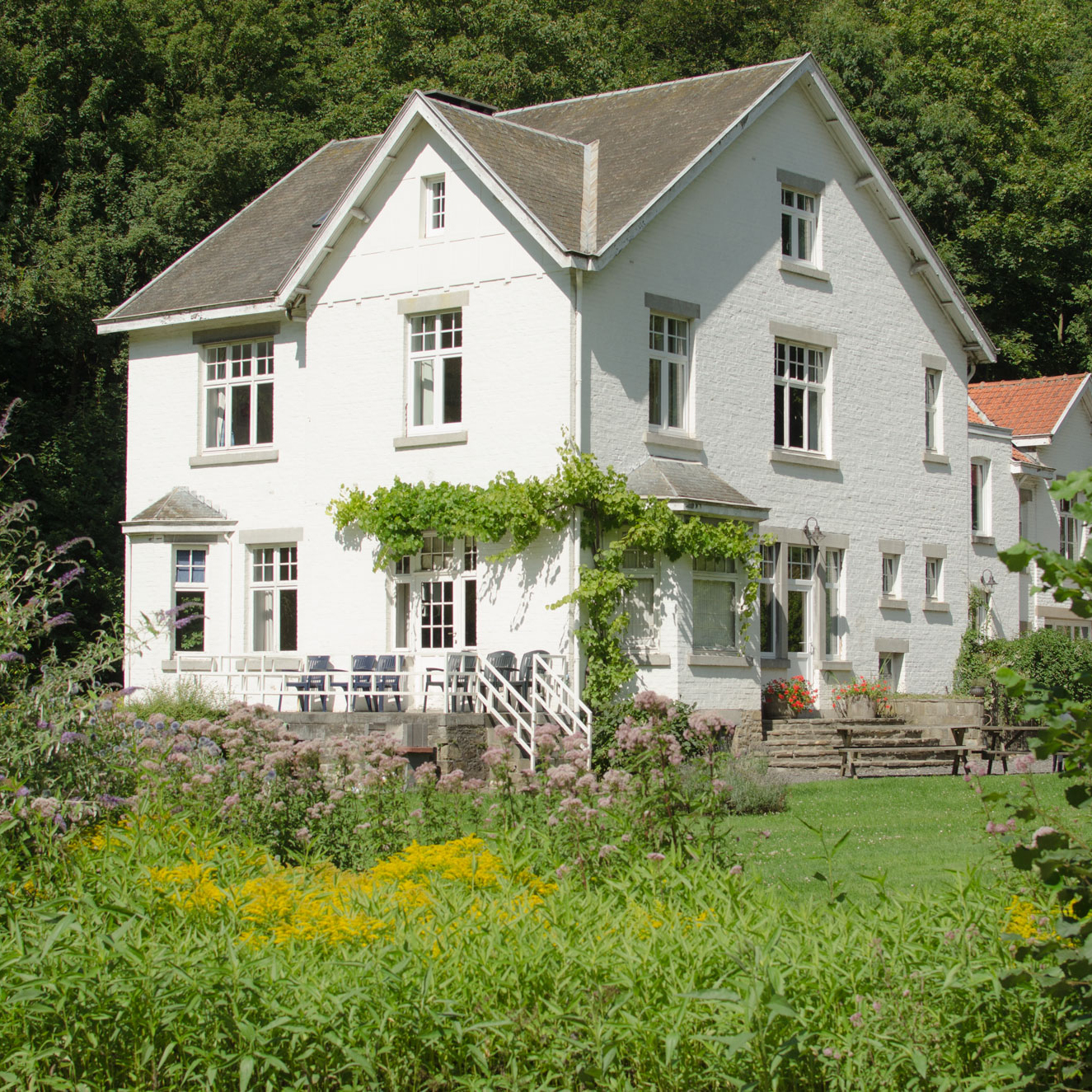 The old gunpowder mill of Lovegnée is a holiday house that can accomodate up to 15 people, nestled in the little valley of the Solière brook, 5 kilometers from Huy, between Liège and Namur. The isolation and particular geology of this site allowed the settlement of the black powder mill during the Renaissance. The gunpowder was at first used by the military, but later on served as a means of extracting limestones from the many quarries in the Meuse valley.  The special precautions imposed by the manufacture of gunpowder preserved the site of urbanization to the point that, more than 70 years after the mill has stopped, it is now classified "Natura 2000" thanks to its great ecological interest.
Our guests will be staying in what used to be the director's house, a large building in the typical bourgeois style of the 1930's.
Surrounded by the forest and only 50 meters away from a charming babbling book, the Poudrerie assures our guests incomparable tranquility in the heart of unspoilt nature. There are opportunities for many walk in this idyllic setting, a fishing pond just a few minutes away from the house, but also the charming little town of Huy that offers many touristic attractions and shops.
The house was recently renovated, and offers absolute comfort in a spacious and pleasant setting : with fifteen beds, three bathrooms, a modern kitchen a large dining-room and cosy living room, our guests will be able to enjoy their stay in the best of ways they can expect.